Abushdid, a new lounge restaurant located in a historical building on 16 Levontin Street, Tel Aviv, was designed by Design Space, Emmy Shahar and Salome Fakiel. The space has been renovated in collaboration with Tel Aviv-based architects p69d.
The building occupies a privileged location in Tel Aviv, and the exciting story of Abushdid and the two families behind it, are at the very heart of Abushdid experience.
The interiors do manage to reflect the visual overload with materials and colors that refers to cultural and artistic inspirations from the Middle East.
Our team worked on the renovation within the building original structural layout, while preserving elements such as the original stone walls from shells, doors, windows and more.
Photographed by Yael Engelhart
Before its conversion into a modern lounge, in 1920 the building was home to Lea Abushdid, an heiress to a prominent Jerusalem family and her husband, Itamar Ben-Avi, who, as the son of Eliezer Ben-Yehuda ( the chief editor and journalist of Doar HaYom) was dubbed "the first Hebrew child". The couple had a much publicized, turbulent courtship, one that could easily become the center of a modern day television drama.
The story between the power couple started at 16 Levontin Street, in the 1920′s and was the starting point and inspiration to Emmy and Salome.
Learning how to maintain the historical essence while adding a contemporary feel to the authentic building was an interesting challenge to work with. Emmy Shahar and Salome Fakiel were constantly active in the design process, creating an eclectic design. The selected furniture was made especially for Abushdid, the art was made by local Israeli arists, and the decor was found partly at Shuk Hapishishim in Yaffo. The composition and consistency was the most important, and it was evident from the food and cocktails, to the graphics and interior design; creating a careful artistic collage and giving new life to the historical romance.
One can say that Abushdid lives between the past and the present. The eclectic design takes on the challenges of preserving history on one hand, and giving it a modern unique twist on the other, the atmosphere of the place that draws you in disconnects you from the outside.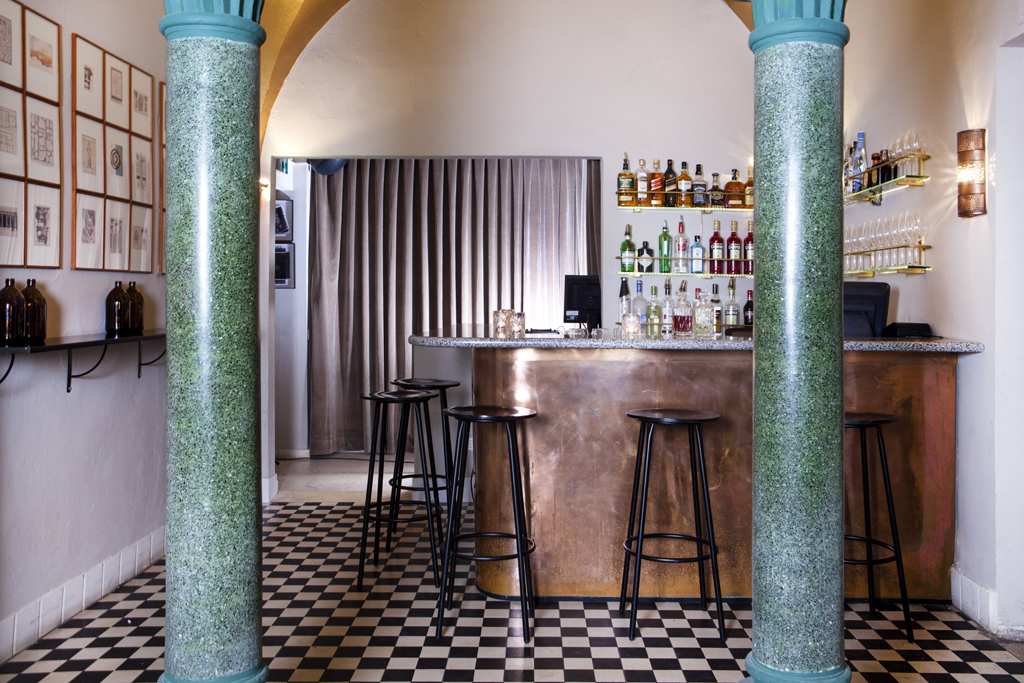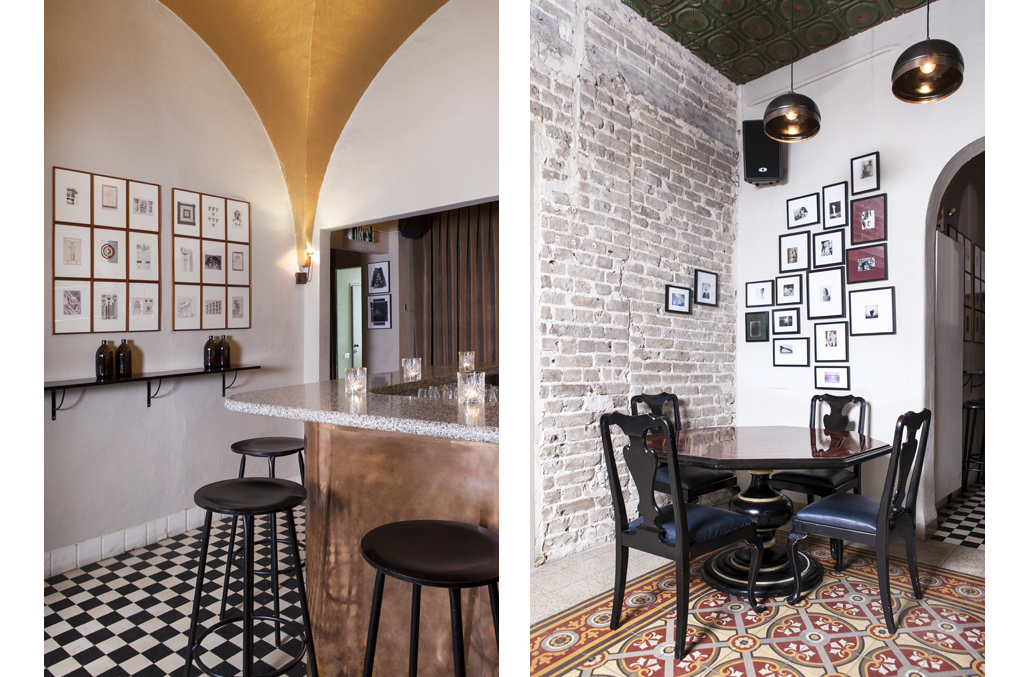 Authentic floors from 1920′s. Ceasar Stone bar and bronze.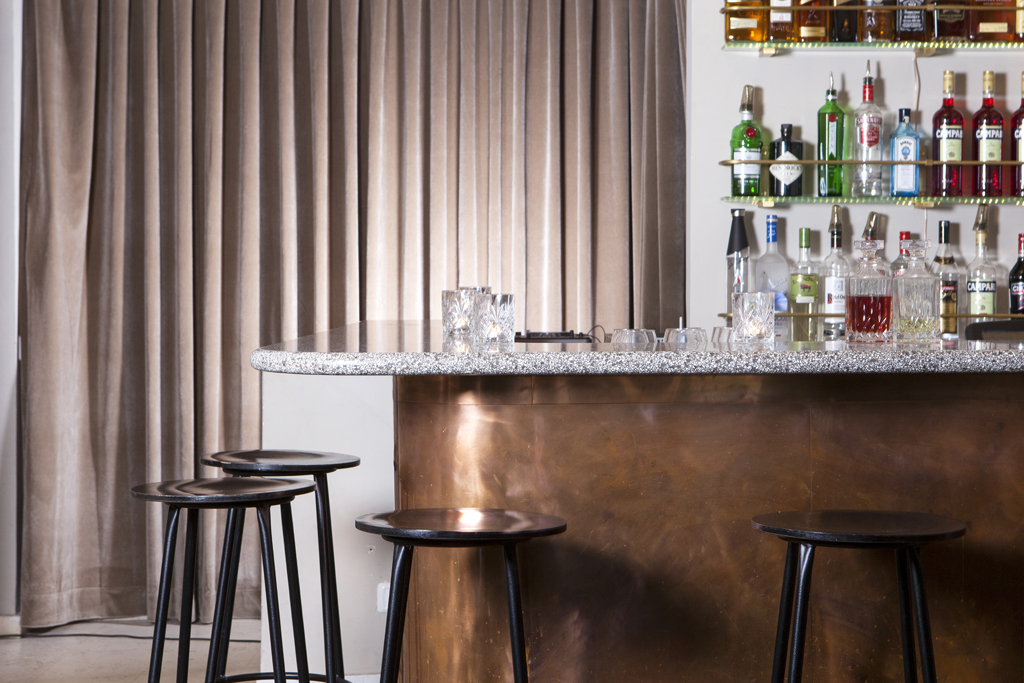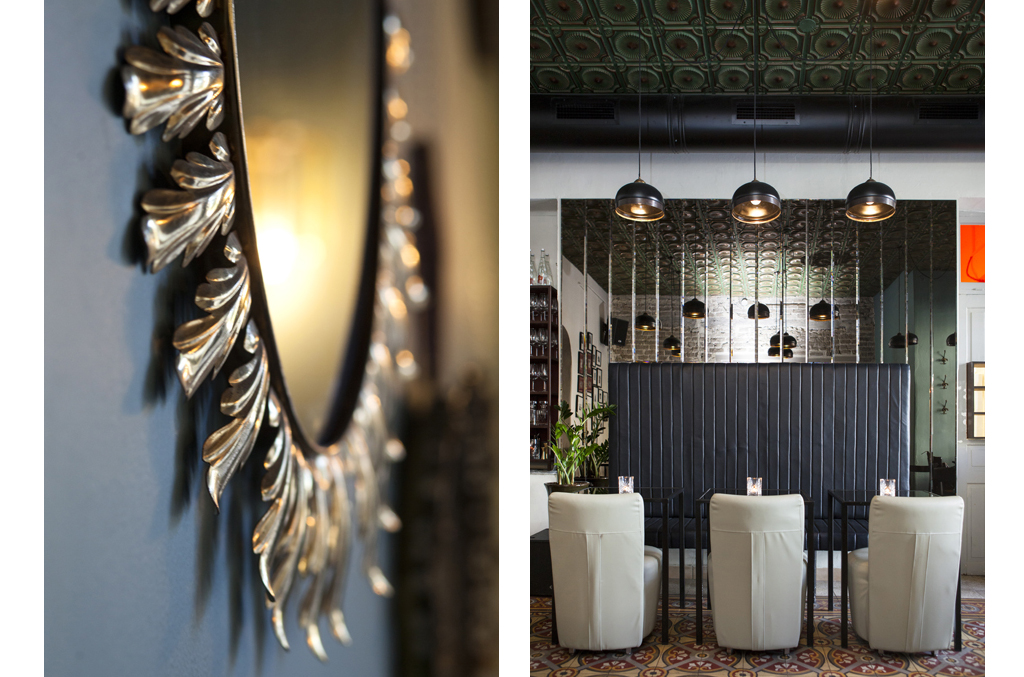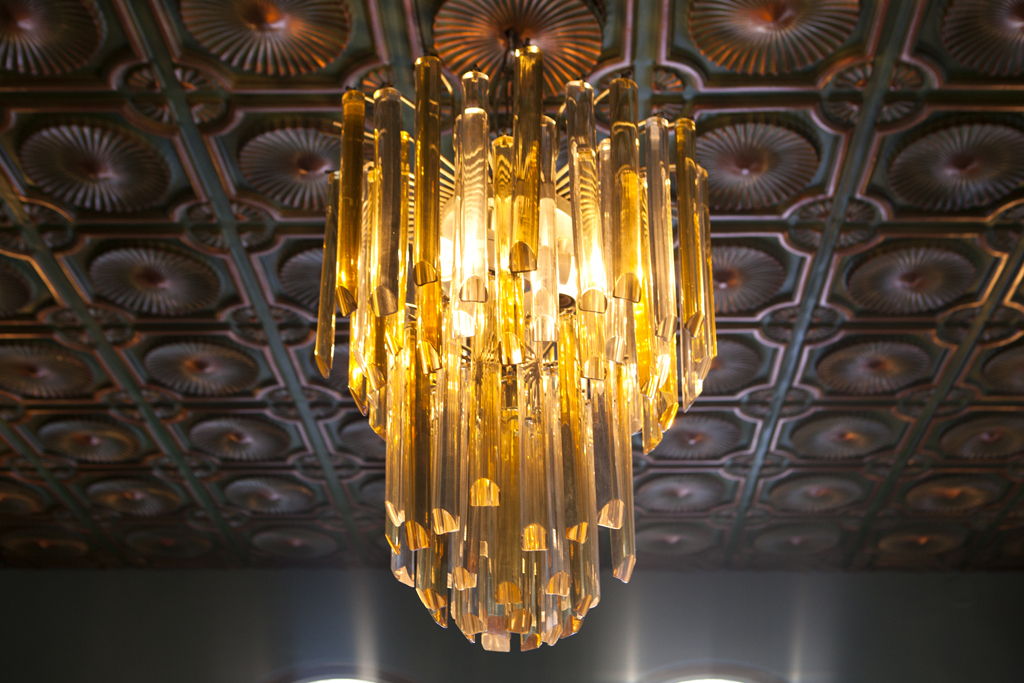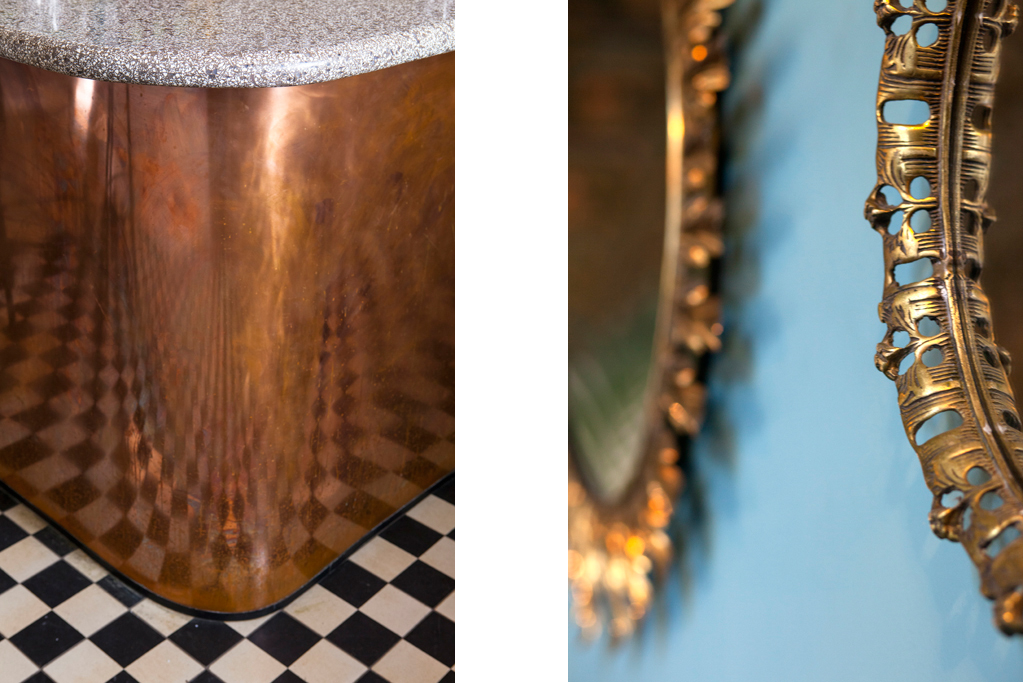 16 Levontin Street, Tel Aviv, 03-629 88 22